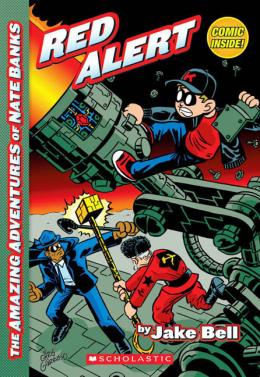 Amazing Adventures of Nate Banks #3: Red Alert
Scholastic Inc | ISBN 9780545156714 Paperback
176 Pages | 5.25" x 7.59" | Ages 8 to 12

It's winter break, and Nate's finally begun his training to become a superhero sidekick. The only problem is that Nate has to keep his training a secret from his best friends, Teddy and Fiona. While Doctor Nocturne is busy training Nate and helping Ultraviolet (aka Ms. Matthews) set up a top-secret underground lair beneath Nate's school, supervillain Red Malice is gearing up to attack the East Coast with an enormous tractor beam! Will Nate and his friends be able to stop Red Malice before it's too late?