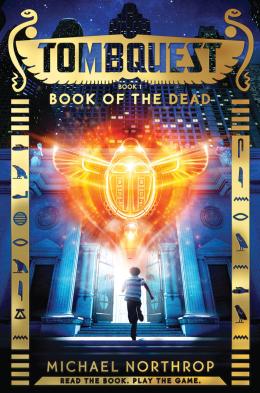 Book of the Dead
Scholastic Inc | ISBN 9780545723459 Ebook
208 Pages | Ages 8 to 12
From the team that brought you The 39 Clues and Spirit Animals comes a brand-new epic Egyptian adventure!
Nothing can save eleven-year-old Alex Sennefer's life. That's what all the doctors say, but his mother knows it's not true. She knows that the Lost Spells — the most powerful piece of the Egyptian Book of the Dead — can crack open a door to the afterlife and pull her son back from the brink. But when she uses the spells, five evil ancients known as the Death Walkers are also brought back to life.
Now terrible things are starting to happen. Mummies are awakening. New York is overrun with scorpion messengers. And worst of all, Alex's mom and the Lost Spells have both disappeared. Alex and his best friend, Ren, will do anything to save his mom and save the world . . . even if that means going head-to-head with a Death Walker who has been plotting his revenge for 3,000 years.
Read the book, then continue the adventure online! Build your own Egyptian maze, hide treasure and protect it with traps, then challenge your friends to play through!