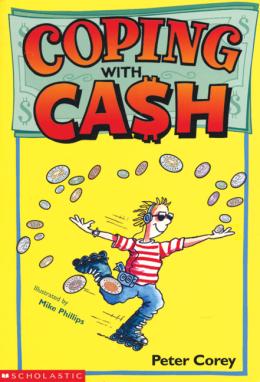 Coping with Cash
Scholastic Inc | ISBN 9780439988216 Paperback
144 Pages | 5.21" x 7.57" | Ages 8 to 11

Sure, kids are concerned about clothing, computer games, movies, and going out with their friends — but all of these things depend on having the money to do them, and to do them with style. Coping with Cash has advice for making sure that birthday and Christmas gift money gets spent on what kids want — not what their parents want. It also has tips on earning money through jobs, allowance, and extortion. In spite of the tongue-in-cheek humour, Coping With Cash imparts useful information on the history of money, working for a living, the concept of debt, and much more.