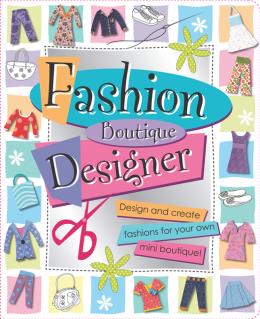 Fashion Boutique Designer
Scholastic Canada Ltd | ISBN 9780545985444 Hardcover
48 Pages | 7.02" x 8.49" | Ages 8 to 12

Fashion Boutique Designer is a fabulous handbook designed to help you create and express your own individual style through fashion. It is full of tips on how to style your own clothes, and features fun fashion activities. This exciting package comes complete with a handbook full of style tips, quizzes, checklists and ideas of fun things to do; a style wheel that helps budding designers match up colours and textures; and a folder with pockets to keep designs neat and tidy. With this book, there is no limit to how fashion-forward girls can express themselves!