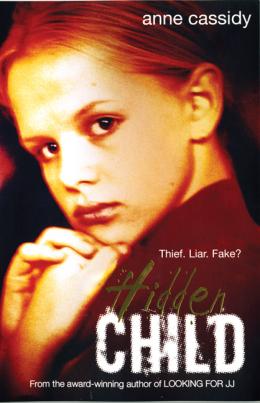 Hidden Child
Scholastic Canada Ltd | ISBN 9780545996273 Paperback
176 Pages | 5.01" x 7.74" | Ages 12 & Up

Lou and her mother have always been best friends. It's always been just the two of them. Lou knows her mother may not be the best role model — sometimes she takes things that don't belong to her — but they get along great, and Lou knows her mom really cares about her. Things have been pretty crazy the last few years. They've spent a lot of time moving around and Lou's gone to many different schools. So when her mother gets a new job, and promises her this is the place that they'll fi nally settle, Lou's relieved. But some startling facts about her mother's past start popping up. Lou finds a strange letter in her mother's belongings. When she accidentally knocks down the only picture of her deceased father, Lou realizes that her mother's been lying to her. The man in the picture is someone else. As Lou begins to question her past, she wonders what exactly her mother is hiding from her. And what else has her mother taken that didn't belong to her?