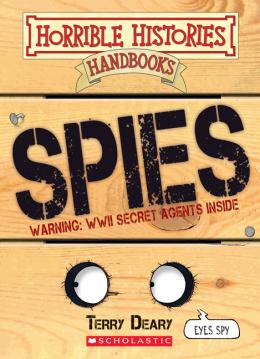 Horrible Histories Handbooks: Spies
Scholastic Canada Ltd | ISBN 9781443102414 Paperback
96 Pages | 5" x 7" | Ages 8 to 13

Be silent! Be cunning! Be ruthless! Learn to survive as a spy! From cracking codes to digging through camel poo, do you have what it takes? This blood-curdling book will turn you into the best secret agent ever--using the sneaky spy strategies that kept World War II spies alive (the lucky ones!). The Horrible Histories series offers an offbeat look at key periods throughout history, with various eras described in a zany and entertaining way that appeals to young readers.