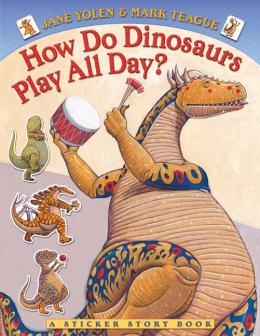 How Do Dinosaurs Play All Day?
Scholastic Inc | ISBN 9780545236539 Paperback
16 Pages | 8.53" x 11.03" | Ages 2 to 5
Play all day with the very first How Do Dinosaurs sticker book!
Featuring the humorous prehistoric pals that made How Do Dinosaurs a bestselling series, Jane Yolen and Mark Teague bring their classic characters to life in this one-of-a-kind sticker book. Children will love to play all day with pages and pages of dinosaur stickers!