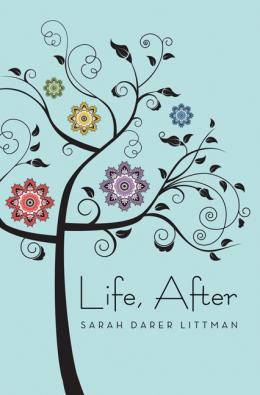 Life, After
Scholastic Inc | ISBN 9780545151450 Paperback
288 Pages | 5.26" x 8.01" | Ages 12 & Up

Scholastic Inc | ISBN 9780545151443 Hardcover
288 Pages | 5.73" x 8.52" | Ages 12 & Up

After a terrorist attack kills Dani's aunt and unborn cousin, life in Argentina crumbles. In order to escape a country that is sinking under their feet, Dani and her family move to the United States. It's supposed to be a fresh start, but when you're living in a cramped apartment, your father is growing more angry by the day, and you're going to high school where the classes are in another language—and not everyone is friendly—life in America is not all it's cracked up to be. Dani misses her old friends, her Life, Before. How can she heal when life will never be the same again?
Raves & reviews:
Praise for Life, After
"The languid pace and wealth of details in Littman's (Purge) empathetic story magnifies its emotionally confincing and absorbing qualities." —Publishers Weekly
"Background information about the situation of Argentinean Jews is seamlessly woven into a story about modern-day immigrants and one strong, spirited teen." —Associated of Jewish Libraries, Greater Cleveland Chapter