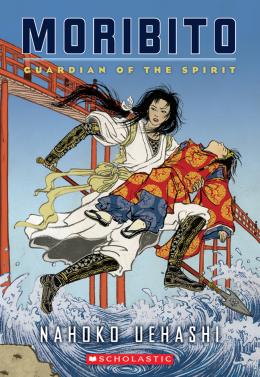 Moribito: Guardian of the Spirit
Scholastic Inc | ISBN 9780545005432 Paperback
288 Pages | 5.28" x 7.99" | Ages 12 & Up

Scholastic Inc | ISBN 9780545005425 Hardcover
272 Pages | 5.75" x 8.5" | Ages 12 & Up

It looks like an accident: a suspension bridge, its cables snapped, a boy tumbling from a carriage into the river. But the wandering moribito Balsa recognizes it for what it is: no less than an attempt at assassination. For the boy is the second Prince Chagum, and the secret he carries could destroy the foundation of the empire. Balsa must protect the prince as he delivers that secret—the great egg of the Water Spirit—to its source in the northern sea. But they will find themselves hunted by two deadly enemies: the egg-eating monster Rarunga…and the prince's own father. With a television adaptation now airing on Cartoon Network, this extraordinary fantasy merges the deep well of Eastern myth with the Western fantasy tradition, for a novel that's as rich in place and character as it is hard to put down.