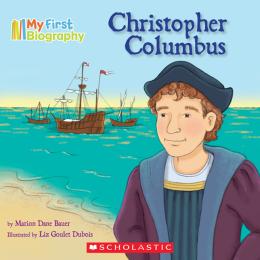 My First Biography: Christopher Columbus
Scholastic Inc | ISBN 9780545142328 Paperback
32 Pages | 7.92" x 7.94" | Ages 4 to 8

'Christopher Columbus dreamed of adventure and discovery. He sailed across an ocean to an unknown land. He showed the way. Many others followed. With simple, lyrical text and bold, kid-friendly illustrations, this book introduces Christopher Columbus to the youngest readers and inspires them to follow their dreams.