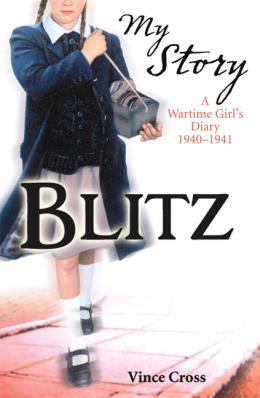 My Story: Blitz: A Wartime Girl's Diary, 1940-1941
Scholastic Canada Ltd | ISBN 9780545985666 Paperback
144 Pages | 5.09" x 7.82" | Ages 9 to 12
A young girl' s account of life in London during the Blitz, and the desperate evacuation that followed.
It's 1940. Edie Benson lives in a little house in Lewisham, London with her family. When she starts her diary, little does she know that her summer is going to be one of air-raid sirens and bombs, leading to the evacuation of her and her brother to Wales. Miles from home, away from everything she loves, Edie is determined to be strong, but when life in the countryside proves tougher than in the capital, she is torn between obeying her parents and protecting her brother.
The My Story books are both engaging and educational, developed to teach older readers about important, pivotal moments in world history. The diary format allows readers to get a first-hand account of the difficult, yet fascinating lives of children in the past.