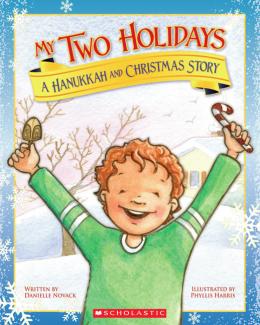 My Two Holidays: A Hanukkah And Christmas Story
Scholastic Inc | ISBN 9780545235150 Paperback
32 Pages | 8.06" x 9.94" | Ages 3 to 5

When Sam's classmates take turns talking about which holiday they celebrate, Sam becomes very nervous. Some people celebrate Christmas and some people celebrate Hanukkah. But Sam celebrates both!

Written by a child psychologist, My Two Holidays offers comforting explanations that shine a light on how special it can be to celebrate two treasured holidays instead of one!