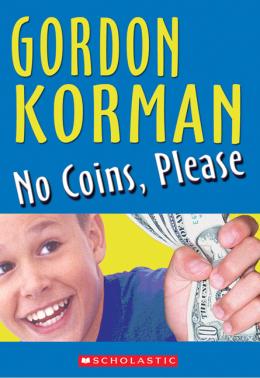 No Coins, Please
Scholastic Canada Ltd | ISBN 9780439961721 Paperback
192 Pages | 5.27" x 7.66" | Ages 9 to 12

A zany cross-country tour where cash is king and the laughs are large in classic Korman style! Dennis and Rob find perfect summer jobs as counsellors on the JT Juniortours cross-country driving tour. Dennis is in heaven - he thinks he and his friend Rob have scored the perfect summer jobs. But Rob quickly points out what Dennis never factored in - the group of boys they're now completely responsible for. That includes Artie Geller - Donald Trump in a 10-year-old's body. Artie gives his counsellors the slip whenever possible to set up new business opportunities. Dennis and Rob soon learn they can't control Artie, and that they have to hide every one of his schemes from the tour boss to protect their own skins.Visions of beautiful female counsellors are replaced by visions of bankruptcy... and the FBI.