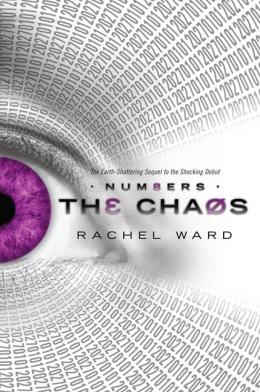 Numbers #2: The Chaos
Scholastic Inc | ISBN 9780545242691 Hardcover
352 Pages | 5.82" x 8.53" | Ages 14 & Up

Adam inherited his mother's curse: When he looks in some1ne's eyes, he envisions the date of their d3ath. In fact, the very first num8er he sees is hers: After he scrawled it on a childhood drawing, Jem knew she'd die when her son was very young.

An orphan, Adam goes to live with his great-grandmother, Val, in London. The city is an alien, exciting place. Most di5turbing of all, Adam can't help but notice how many people's numb3rs are in 2027. What cha0s awaits the world? Can Adam, with the help of his damaged friend Sarah, stop a catastrophe? Or is he, 2, counted among the "twenty—sevens"?