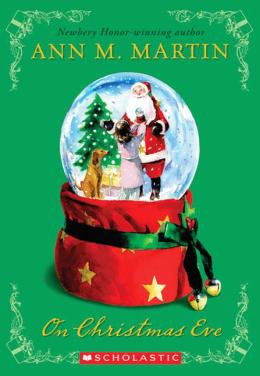 On Christmas Eve
Scholastic Inc | ISBN 9780439745895 Paperback
192 Pages | 5.26" x 7.57" | Ages 7 to 10

Scholastic Inc | ISBN 9780439745888 Hardcover
160 Pages | 5.75" x 7.85" | Ages 7 to 10

Tess McAlister is convinced this is the year she will finally meet Santa and experience the "Christmas magic." She also wishes with all her heart that her best friend's ill father will recover. Tess's faith in the season results in a Christmas Eve so wondrous, so sparkling, that readers won't be able to help but feel transformed. Ann Martin has created a heartfelt story of hope. Like tree trimming and It's a Wonderful Life, cookie baking and White Christmas, On Christmas Eve is sure to bring new holiday magic to readers' lives.