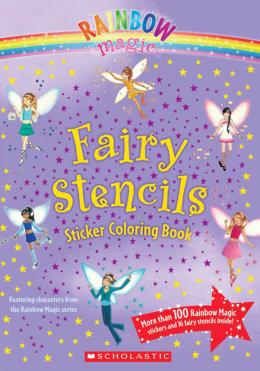 Rainbow Magic: Fairy Stencils: Sticker Coloring Book
Scholastic Inc | ISBN 9780545105781 Paperback
16 Pages | 8.04" x 11.23" | Ages 6 to 9

With colourful stickers, punch-out stencils, and lots of pages for colouring, this book is a musthave for Rainbow Magic fans! Use the stencils to draw your favorite fairies, then colour them in and decorate them with stickers. More than 100 Rainbow Magic stickers and stencils included!