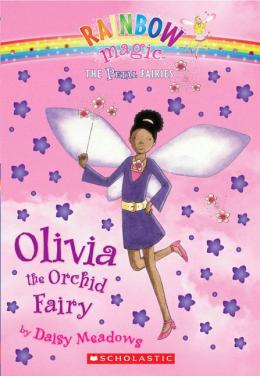 Rainbow Magic: The Petal Fairies #5: Olivia the Orchid Fairy
Scholastic Inc | ISBN 9780545070942 Paperback
80 Pages | 5.26" x 7.56" | Ages 6 to 9

Oh, no—the Petal Fairies are in trouble! They use their magic petals to make flowers everywhere bloom beautifully. But when Jack Frost steals the petals, the Petal Fairies' magic disappears, too!

Jack Frost's goblins have taken Olivia the Orchid Fairy's petal to a chilly ice cave. Can Rachel and Kirsty convince the goblins to play nice in the ice?