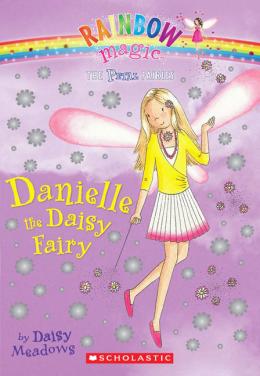 Rainbow Magic: The Petal Fairies #6: Danielle the Daisy Fairy
Scholastic Inc | ISBN 9780545070959 Paperback
80 Pages | 5.25" x 7.59" | Ages 6 to 9

Oh, no—the Petal Fairies are in trouble! They use their magic petals to make flowers everywhere bloom beautifully. But when Jack Frost steals the petals, the Petal Fairies' magic disappears, too! A picnic in the park turns into an all-out petal-hunt for Rachel and Kirsty! Danielle the Daisy Fairy needs their help finding her magical petal before the goblins do.