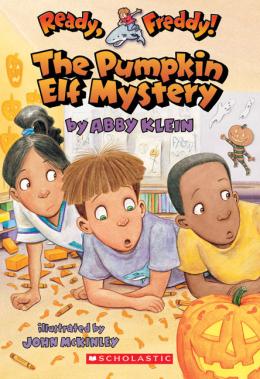 Ready, Freddy! #11: The Pumpkin Elf Mystery
Scholastic Inc | ISBN 9780439895910 Paperback
96 Pages | 5.26" x 7.56" | Ages 4 to 8

Who is the Pumpkin Elf, and where is he? Join Freddy Thresher and the rest of his first-grade class as they follow clues to find a mysterious Halloween elf who comes to their classroom at night and plays tricks on everyone. The teacher says that the Pumpkin Elf will leave treats only if the class behaves. Can Freddy and his friends find the elf, mind their manners, and collect their pumpkin surprises? Halloween is so much fun in first grade! Can you guess how Freddy and his friends will decorate their pumpkins?