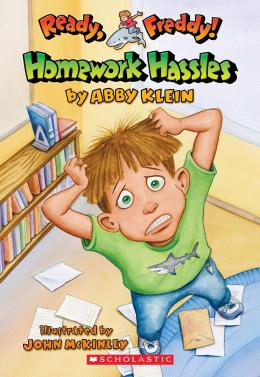 Ready, Freddy! #3: Homework Hassles
Scholastic Inc | ISBN 9780439556002 Paperback
96 Pages | 5.01" x 7.57" | Ages 4 to 8

Freddy Thresher dosen't mean to get in trouble...It's just that everyone in his class has a better idea then he does for there animal reports. Freddy makes a huge mistake--and ends up getting his late-night wish in a very unexpected way.