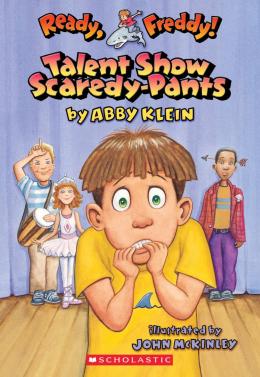 Ready, Freddy! #5: Talent Show Scardey-Pants
Scholastic Inc | ISBN 9780439556040 Paperback
96 Pages | 5.25" x 7.57" | Ages 4 to 8

Freddy Thresher needs all the help he can get! It's time for the class talent show, and Freddy has a huge problem--he can't sing, he can't dance, and he can't play an instrument. If he dosen't come up with a great idea fast, everyone will know that he's a loser with no talent. Luckily, Freddy's dad has a few tricks up his sleeve. But will they be enough to make Freddy the star of the show?