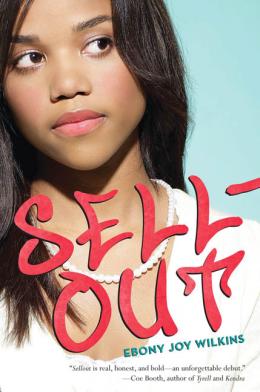 Sellout
Scholastic Inc | ISBN 9780545109284 Hardcover
272 Pages | 5.7" x 8.54" | Ages 12 & Up

Being nearly the only African American in her suburban school doesn't bother NaTasha, but it sure bothers Tilly, her spitfire grandmother from Harlem. When Tilly decides NaTasha needs to get back to her roots, NaTasha is thrown into a world where everything is unfamiliar--and a little frightening. While Tilly and NaTasha volunteer at Amber's Place, a crisis center in the Bronx to help troubled girls straighten out their lives, NaTasha discovers that these rough, self-assured girls aren't the only ones struggling to find the right path. Even though the girls at Amber's place wield their secrets like knives and despise NaTasha's privileged life, NaTasha stands her ground. What she discovers, as the summer unfolds, surprises everyone--especially her.