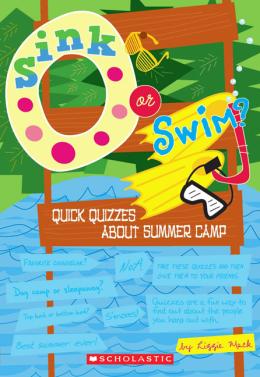 Sink or Swim?: Quick Quizzes About Summer Camp
Scholastic Inc | ISBN 9780545225298 Paperback
80 Pages | 5.24" x 7.61" | Ages 8 to 12

Sink or Swim? contains nine quizzes about camp to share with three of your closest friends. It also has an all new super-special quiz, just for you and your best friend. A fun way to find out all the juicy details you are afraid to ask about.