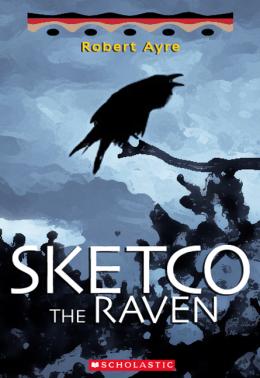 Sketco the Raven
Scholastic Canada Ltd | ISBN 9781443100441 Paperback
192 Pages | 5.29" x 7.63" | Ages 7 to 11

Known for his intellect, determination and courage, Sketco the Raven brought many natural wonders to humankind. In this retelling kids can accompany Sketco on his many harrowing quests to deliver parts of nature to humankind. From stealing the Sun, moon and stars away from a greedy chief, to bringing people fire, to creating the great ocean tides, kids will love reading about how this new hero opened people's eyes to the power and possibilities of nature. They will especially enjoy reading about how Sketco always managed to outsmart those around him!