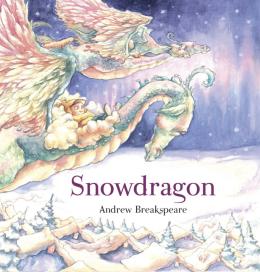 Snowdragon
Scholastic Inc | ISBN 9780439952286 Hardcover
22 Pages | 10.28" x 10.28" | Ages 3 to 5

A magical dragon tale in a beautiful book! From the creator of the best-selling Skating with the Bears comes a wonderful winter story about a young dragon who has fallen to earth from his cloud, and the boy who finds and takes care of him. When the dragon's parents arrive to take the little dragon home, the boy is offered a wish in gratitude for his help. More than anything, he wants to see the dragons' castle in the clouds.With its sparkly cover, Snowdragon is the perfect gift book at a great price!