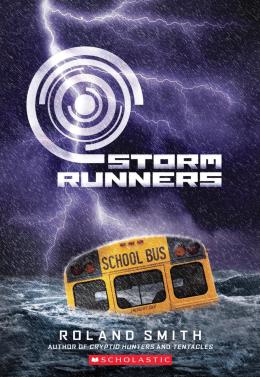 Storm Runners
Scholastic Inc | ISBN 9780545081771 Paperback
160 Pages | 5.26" x 7.59" | Ages 8 to 12

Chase Masters and his father are "storm runners," racing across the country in pursuit of hurricanes, tornadoes, and floods. Anywhere bad weather strikes, they are not far behind. Chase is learning more on the road than he ever would just sitting in a classroom. But when the hurricane of the century hits, he will be tested in ways he never could have imagined.
Raves & reviews:
Praise for Storm Runners
"Readers will really feel blasts of wind, water and flying debris in this disaster tale...[They] are really going to want to find out what happens next." - Kirkus Reviews
Praise for Tentacles
"A high-octane page-turner that will reel readers in and keep them riveted." - School Library Journal
"A surefire hit...The fascinating science of cryptids (animals thought to exist only in myth) and Smith's fast-paced story will capture the imagination of any action-loving reader." - Bookpage