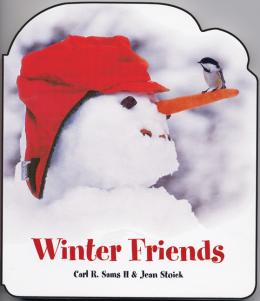 Awards
Short-listed, Debbie Zimmerman Early Years Niagara Literary Award, 2005
Stranger in the Woods: Winter Friends
Carl R Sams II Photography | ISBN 9780967174853 Board book
14 Pages | 7.02" x 6.07" | Ages 3 to 7

Join the infamous Stranger from Carl R. Sams II and Jean Stoick's New York Times #1 best-seller Stranger in the Woods as he returns to say, "Hello!" to his winter friends. Introduce younger nature lovers to furry and feathered friends of the winter woods with this charming board book. Durable pages with beautiful photographs tell a delightful story written especially for toddlers.