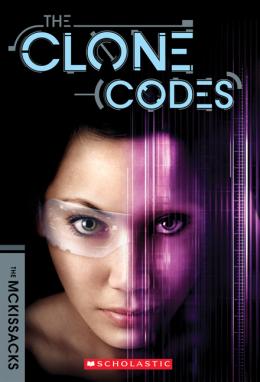 The Clone Codes
Scholastic Inc | ISBN 9780439929844 Paperback
192 Pages | 5.24" x 7.56" | Ages 12 & Up
Scholastic Inc | ISBN 9780439929837 Hardcover
192 Pages | 5.7" x 8.55" | Ages 12 & Up
The first book in a sci-fi trilogy that blends the future with events in world history.
The Cyborg Wars are over and Earth has peacefully prospered for more than one hundred years. Yet sometimes history must repeat itself until humanity learns from its mistakes. In the year 2170, despite technological and political advances, cyborgs and clones are treated no better than slaves, and an underground abolitionist movement is fighting for freedom. Thirteen-year-old Leanna's entire life is thrown into chaos when The World Federation of Nations discovers her mom is part of the radical Liberty Bell Movement.
Raves & reviews:
Newbery Honor winner Patricia C. McKissack has collaborated on many critically acclaimed books with her husband, Frederick L. McKissack. They live in St. Louis, Missouri. John McKissack is a licensed mechanical engineer. The Clone Codes marks his debut as a writer. John resides in Memphis, Tennessee.