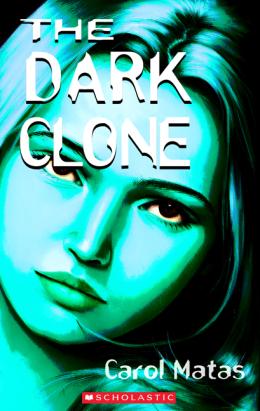 The Dark Clone
Scholastic Canada Ltd | ISBN 9780439960991 Paperback
128 Pages | 4.23" x 6.75" | Ages 9 to 12

The thrilling sequel to Cloning Miranda and The Second Clone. When Miranda is accused of vandalism on school property, she's confident she can clear her name - until she's shown the security tapes. Even she can't tell that the girl on the tapes isn't her, or her cloned "twin" sister Ariel. Miranda must fight to clear her name or face being expelled, and possibly charged by the police. But one way or another, she knows she can't tell the truth to the authorities, or share her suspicions about the real culprit. Meanwhile, Dr. Mullen, her creator, has called a press conference to announce that he is the first scientist ever to create a living human clone. Could the girl on the security tape be yet another Mullen-made Miranda clone? Or could it be Eve, the dying third clone that Mullen kidnapped? No matter what, it looks like Miranda and Ariel are about to face the biggest challenge of their lives.
Raves & reviews:
Praise for Cloning Miranda:
"The fast-paced plot races to a satisfying climax and tidy denouement and should appeal to young readers." —CM Magazine
Praise for The Second Clone:
"[A]n interesting read that causes its reader to stop and ponder, 'What if?'" —CM Magazine