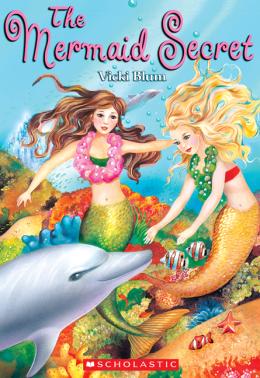 The Mermaid Secret
Scholastic Canada Ltd | ISBN 9780439969161 Paperback
112 Pages | 5.25" x 7.62" | Ages 8 to 11

Seemingly ordinary twins are plunged into an incredible adventure to save an undersea world. Dreamy Kallie and practical Danya must help their mermaid friends steal back The Jewel of Life or their beautiful world will be lost forever. Although they are twins, the two sisters are very different from each other and must overcome their differences and face their challenge together. Combining the enduring appeal of mermaids, magic, twins and dolphins, this is a perfect fantasy adventure for young girls.