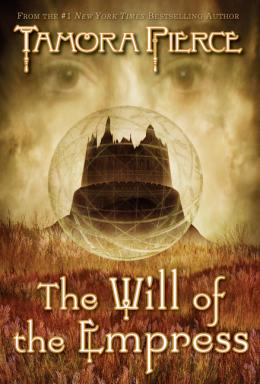 The Will of the Empress
Scholastic Inc | ISBN 9780439441728 Paperback
560 Pages | 5.33" x 8" | Ages 13 to 17

Scholastic Inc | ISBN 9780439441711 Hardcover
560 Pages | 6" x 8.5" | Ages 9 to 12

For years the Empress of Namorn has pressed her young cousin, Lady Sandrilene fa Toren, to visit her vast lands within the Empire´s borders. Sandry has avoided the invitation for as long as it was possible. Now Sandry has agreed to pay that overdue visit. Sandry´s uncle promises guards to accompany her. But they´re hardly a group of warriors! They´re her old friends from Winding Circle: Daja, Tris, and Briar. Sandry hardly knows them now. They´ve grown up and grown apart. Sandry isn´t sure they´ll ever find their old connection again - or if she even wants them to.