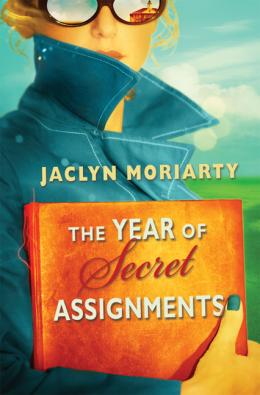 Awards
Commended, Canadian Children's Book Centre, Our Choice, 2007
The Year of Secret Assignments
Scholastic Inc | ISBN 9780439498821 Paperback
352 Pages | 5.47" x 8.04" | Ages 12 & Up

The Ashbury-Brookfield pen pal program is designed to bring together the two rival schools in the spirit of harmony and the "Joy of the Envelope". But when Cassie, Lydia, and Emily send their first letters to Matthew, Charlie, and Sebastien, things don't go quite as planned. What starts out as a simple letter exchange soon leads to secret missions, false alarms, lock picking, mistaken identities, and an all-out war between schools—not to mention some really excellent kissing.