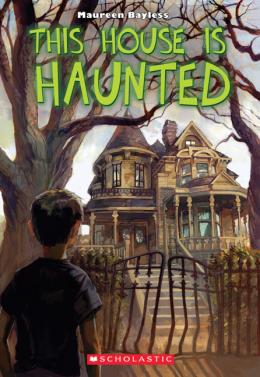 Read an excerpt
Awards
Commended, Best Books for Kids and Teens, Canadian Children's Book Centre, 2012
This House is Haunted
Scholastic Canada Ltd | ISBN 9781443104913 Paperback
80 Pages | 5.22" x 7.65" | Ages 7 to 9
Moving into a new house can be a scary experience!
Howard's family has bought a new house — a new old house, that is. It has 29 rooms full of spiders and creaky noises. It has a dark, spooky basement. And it has a ghost. Howard can live with the rest, but he won't share a house with a ghost. Nuh-uh. No way. He'll do anything — even enlist the help of Punch McLaredy, the class bully, and his pet snake Chokey — to get that ghost out!
With a light-hearted tone, this story deals with issues of anxiety, bullying, fear and change, which are important curriculum and home life topics for this age group.