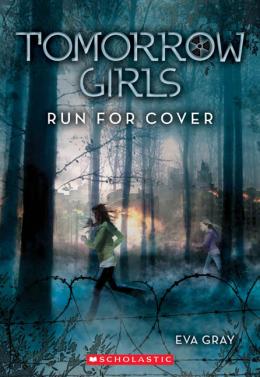 Tomorrow Girls #2: Run for Cover
Scholastic Inc | ISBN 9780545317023 Paperback
224 Pages | 5.28" x 7.56" | Ages 10 to 14

Now that best friends Louisa, Rosie, Evelyn, and Maddie know the truth—or at least the danger they're in—the girls have run away from their "safe" country retreat. But life is riskier than ever, and Rosie still doesn't know who she can trust.

Rosie's survival skills are top-notch. But how well can she keep her own secrets?