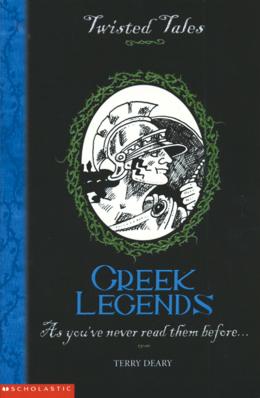 Twisted Tales: Greek Legends
Scholastic Canada Ltd | ISBN 9780439949408 Paperback
192 Pages | 5.07" x 7.74" | Ages 0 & Up

Ten well-known Greek legends are retold - as you've never read them before! In this collection of ten Greek legends, a top police inspector investigates Oedipus's crimes and there's the chance to play the hero in the story of the Trojan War and Achilles. The book also includes nasty ways to die, cruel Greek criminals and petrifying pets of the ancient world. Want to know what Hercules was doing before he got his own TV show? This whimsical guide explains the figures and themes of major Greek myths. Readers also get a glimpse of everyday life in ancient Greece. Twisted Tales: Greek Legends is great for grade 5 ancient civilization curriculum.