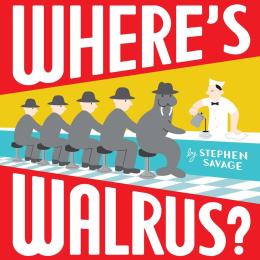 Where's Walrus?
Scholastic Inc | ISBN 9780439700498 Hardcover
32 Pages | 10.35" x 10.28" | Ages 3 to 6

Bored with life at the zoo, an adventurous walrus escapes to the outside world. With the zookeeper in hot pursuit, Walrus cleverly tries on all sorts of hats to disguise himself. Follow the happy-go-lucky runaway as he hides amongst firefighters, businessmen, and even high-stepping dancers in this delightful wordless picture book.