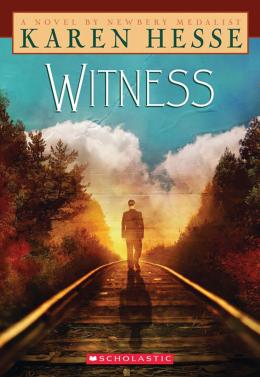 Witness
Scholastic Inc | ISBN 9780439272001 Paperback
176 Pages | 5.27" x 7.59" | Ages 9 to 12

This is a year in the life of a small American town. The year is 1924, and a town in Vermont has been invaded by an insidious menace: the Ku Klux Klan. Although the story is told through the voices of many characters, two young girls -Leanora Sutter and Esther Hirsh - lie at the heart of the novel. One is black, the other Jewish; neither is welcome in their provincial Vermont village. Their struggle to maintain a normal childhood in the midst of poverty and prejudice is threatened by the arrival of the Klan.

As support for the Klan grows, so does the potential for violence. The aura of impending crisis draws out the villains and heroes that lie hidden in this sleepy town and reveal each character's surprising capacity for growth and change. With her breathtaking poetry, Karen Hesse has captured the spirit of a town on the brink - the brink of disaster, the brink of redemption.