Allan Stratton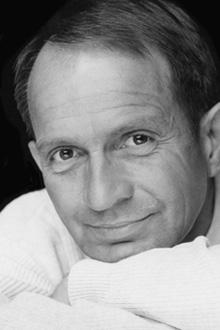 Allan Stratton is an internationally acclaimed and award-winning author of fiction for young readers. His book Chanda's Secrets was an American Library Association Michael L. Printz Honour Book. The film adaptation, Life, Above All, went on to win several awards, including the François Chalais Prize at the Cannes International Film Festival. His other books include Leslie's Journal, Borderline and The Grave Robber's Apprentice which was nominated for the Governor General's Literary Award. Curse of the Dream Witch was the winner of the Canadian Library Association Book of the Year. His latest book, The Dogs, is a chilling psychological thriller for young adult readers.
Allan is also an accomplished playwright and an actor. When he isn't busy writing or performing, he is travelling. He has visited Egypt, Jordan, Morocco, Botswana, South Africa, Zimbabwe, Zambia, Malawi, Cambodia, China, Thailand, Vietnam, Mexico and Cuba. He has hiked the Great Wall of China, wandered through the Red Pyramid in Saqqara, Egypt and flown over Cappadocia in a balloon.
Allan lives in Toronto, Ontario with his partner, four cats, and numerous fish. Find out more about Allan on his website, www.allanstratton.com.
Awards
Curse of the Dream Witch, Short-listed, Rocky Mountain Book Award (Alberta Children's Choice), 2015
Curse of the Dream Witch, Short-listed, Diamond Willow Award (Saskatchewan Young Readers' Choice), 2015
Curse of the Dream Witch, Winner, Canadian Library Association Book of the Year for Children, 2014
Curse of the Dream Witch, Short-listed, OLA Silver Birch Award, Fiction, 2014
Curse of the Dream Witch, Short-listed, Red Cedar Award (BC Young Readers' Choice), 2014
Curse of the Dream Witch, Short-listed, Monica Hughes Award for Science Fiction and Fantasy, 2014
Curse of the Dream Witch, Commended, Best Books for Kids and Teens, Canadian Children's Book Centre, 2014
Curse of the Dream Witch, Commended, Resource Links, Best of the Year, 2013
Books
Curse of the Dream Witch
Grave Robber's Apprentice, The