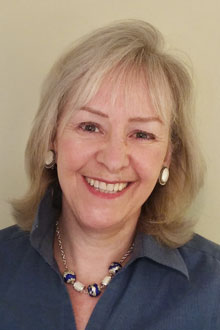 Elizabeth MacLeod
"I've always been very curious about how things work and why people do what they do. No wonder I love writing non-fiction!" says Elizabeth MacLeod, the award-winning author of many notable Canadian books. She likes researching and discovering amazing facts, then sharing the information and secrets she uncovers with readers.
As a kid, Elizabeth was fascinated by science. And writing was already a part of her life because she and her two brothers would draw crazy creatures or write wild stories when they were supposed to be doing homework! Elizabeth's stories were usually about mad scientists or space aliens.
As an adult, her first job was working as an editor at OWL magazine, where she combined her passions for science and writing. While working at OWL, Elizabeth got a chance to write a book and she jumped at it. That book was about lions. Since then, Elizabeth has written more than 60 books — on topics ranging from chocolate treats and Harry Houdini to monster flyers and murderous royals.
When she's not writing, Elizabeth enjoys reading, swimming, theatre, singing, making jewellery and baking. Elizabeth lives in Toronto with her husband, Paul, and their cat, Cosimo.
Elizabeth MacLeod's advice for aspiring writers:
For anyone — kids or adults — who wants to write, just try it. If you want to show your writing to other people, then do it, but if you just want to write for yourself, that's fine too. I sometimes find it really hard to stop reading (writers love to read!) and researching and to start writing down my thoughts.
Writing can be difficult, but like anything, it becomes simpler the more you do it. It's easy to find excuses not to write, so you just have to sit down and do it!"