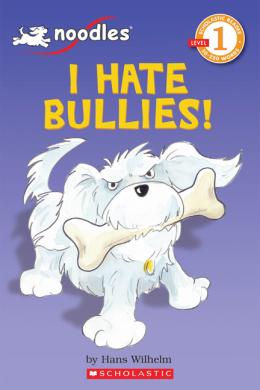 Scholastic Reader Level 1: Noodles: I Hate Bullies
Scholastic Inc | ISBN 9780439701396 Paperback
32 Pages | 5.94" x 9.02" | Ages 4 to 8

Noodles loves chewing on his bone—until a bully takes it away form him. Bullies aren't very nice. But Noodles always has a plan! With help from a water hose, Noodles gets his bone back and teaches the bully a lesson he won't soon forget.

This funny Level 1 story is perfect for beginning readers.