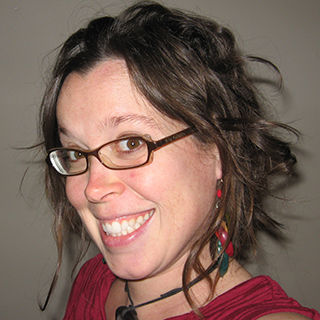 Julie Lampron
---
As nominated by Cindy Bérubé Lessard :
"Two years ago, I went from teaching third grade to first grade at my school. Julie was teaching the same grade as me. I was used to teaching with workbooks but Julie wanted to get rid of the workbooks. She wanted to teach using children's literature. Phew! That idea made me dizzy. But thanks to her passion and her will to make children want to read when they experienced real books, Julie convinced me and another colleague to do it her way. Now, because of Julie and her passion for books, our first graders learn by reading real books. I must mention that our students come from an underprivileged environment and don't have access to a lot of children's literature. Julie lobbied the school management to get books at an appropriate level and made us discover her favorite books, authors and illustrators. She presented projects based on books. In short, she transmitted her passion to my colleague and I, as well as to the students who are now familiar with Jon Klassen, Carole Tremblay, Mathieu Maudet, etc. They read the back cover to get an idea of the book, they flip through the text, make predictions, but mostly they read for fun. At the Maurice-L. Duplessis school, other colleagues swapped their workbooks for books, inspired by Julie. Therefore, more students are in contact with books.
Julie is also involved in the reading committee. Since she arrived at our school, she has been organizing the Caravane du livre and an exceptional reading week (rallye des livres coups de cœur, reading in the dark, reading with parents under trees, meeting book creators, etc.). She even started a free library book exchange (Croque-Livres in French) for the teachers.
Every year, Julie also approaches different publishers and foundations to get new books for our students.
Julie is inspired by books and is inspiring! Thanks to her, children's literature shines in our school! Thank you, Julie!"
---
Scholastic library donation made to:
École Maurice-L.-Duplessis
The Children's Book Bank
---
A number of nominations was received for The Children's Book Bank and the Director of Inventory and Outreach, Roxanne Deans.
"The Children's Book Bank is a charitable organization that provides free, gently used books to children in low-income neighbourhoods in the Toronto area. With its one of a kind storefront and through community partners, the Children's Book Bank gives children a chance to build their own treasured libraries and to develop a lifelong love of reading. The safe and welcoming environment provides parents and children with a sense of community and a place of imagination, dreams and possibilities. The Book Bank does many things to promote literacy on top of giving children books which become part of their personal library. Cost does not need to be a factor in allowing children to build a library of their own. Children and parents are helped with selecting books and parents get additional support when requested to help them promote literacy in their home. It is an amazing service that provides books to children and families who might not otherwise be able to afford them. The Book Bank has definitely helped foster a love of reading in kids. "
---
Scholastic library donation made to:
The Children's Book Bank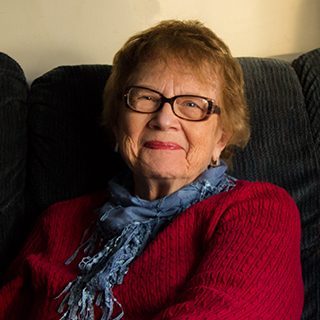 Marnie Paterson
---
As nominated by Sandi Richardson:
"Marnie Paterson, better known by the students at Deer Run Elementary School, as Grandma Marnie, began a Reading Grandparents Program 22 years ago after attending an Anti-Poverty Conference. It was at this conference that Marnie learned about the link between poverty and poor reading ability. Marnie raised awareness at her church and friend groups and decided to create a group of "grandparents" that would support students with their reading on a weekly basis. …. It is definitely easy to see that Marnie is a very dedicated individual. She is passionate about building relationships, reading with children and making a difference in their lives. Marnie is a true "Reading Champion" in our eyes, giving students the gift of literacy."
---
Scholastic library donation made to:
Deer Run Elementary School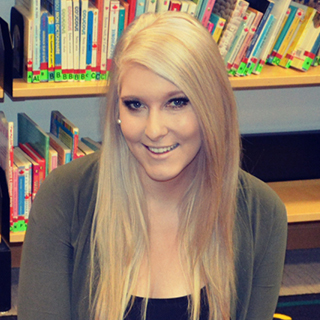 Katelyn Schubert
---
As nominated by Brandon Schubert:
"My wife Katelyn Schubert creates the most innovative environment for the developing minds of today. She works for the Petawawa Public Library in Ontario. She is employed there with 57 hours every two weeks but spends more than 80 hours in the workplace, cataloging the books she buys. On the Library's budget she's had to develop ways to stretch her book buying power. Everywhere she goes she is adding new and replacing old literature in her ever expanding shelves. On top of what I see on a daily basis she conducts some ingenious programs at the library, and I must say her book displays are incredible. Before every school year she will have the ""50 first books before kindergarten challenge"". She writes a column for the Daily Observer or local paper every two weeks to establish the importance of childhood literacy. My favorite program she does is for toddlers and it's called ""toddler time bingo"" where they play bingo with the column for ""B"" would have a blue square or a bumble bee or a baseball, etc. You would need to see the kids' faces…As you may have noticed I could go on for days. Sincerely, Brandon Schubert the lucky husband of the best children's librarian in Canada."
---
Scholastic library donation made to:
Petawawa Public Library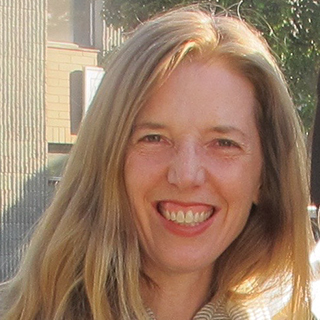 Carrie Gelson
---
As nominated by Heidi Clark :
"I, along with my colleagues, and the students of our school are fortunate to have Carrie as part of our staff. Her passion and dedication for the love of reading is a boon to our Inner City school. Carrie's blog, https://thereisabookforthat.com/ , is an ongoing love letter to literature. I can attest to her obsession with books. Walk into her classroom and you are in fact walking into a library. Shelves upon shelves of books line the perimeter of the classroom. Student art and writing inspired by literature line the walls. You can't help be in awe. In the staff room she brims with exuberance sharing her latest reading exploit. The past month she held Mock Caldecott awards in her class. This was followed by a Skype session with an author/illustrator. There is always something amazing happening in her classroom. I am grateful that I can pop into her classroom to be inspired and receive book recommendations. Outside of school hours I can be inspired by visiting her Twitter feed https://twitter.com/CarrieGelson Carrie is a worthy recipient of Scholastic's Reading Champions. Visit her blog and her Twitter feed and it is readily apparent why she deserves this award."
---
Scholastic library donation made to:
The Writers' Exchange Society