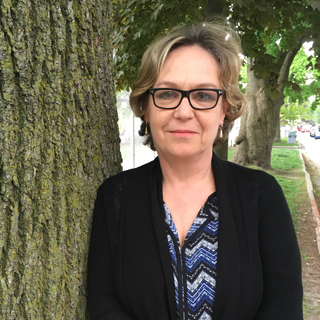 Sheilah Currie
---
As nominated by Nikole Kritikos, Deborah Zwicker and Dianne Scott:
"Sheilah worked as a Reading Recovery teacher for the York Region and Toronto District School Boards, helping at-risk children learn to read. She has written more than 60 story books that are used in elementary school literacy programs in Canada and the U.S., and has served as a developmental editor and manager of quality control in educational publishing.
In 2006, Sheilah received a City of Toronto Community Service Volunteer Award for her work with the ReadUP reading clubs, and in 2015 she received a Legacy Award from Volunteer Toronto.
As a person, Sheilah is an utter joy to work with. She is wonderful, positive, and knows every child and their parents by name, and she knows how to make them feel special through their reading success. I genuinely believe her ReadUP clubs make an unquantifiable difference in the kids' academic success, and in their emotional well-being. The ReadUP clubs provide a safe, inclusive space for families of all backgrounds. She is a true Reading Champion, and she inspires all of her volunteers to commit to this amazing project. Read more about ReadUP at ReadUP.ca"
---
Scholastic library donation made to:
ReadUP Reading Clubs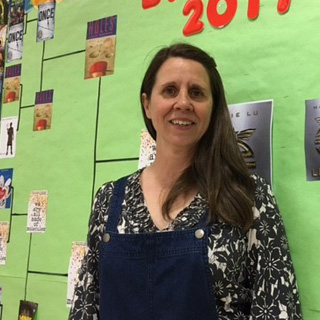 Cathy Fischbuch
---
As nominated by Dawn King-Hunter:
"Cathy epitomizes the perfect librarian. She is excited about reading and she personally reads 5–7 young adult books a week. She knows her stuff! This year, she orchestrated a "Battle of the Books." Initially, she chose 32 of the most popular library books and pitted them against each other. Each week, during library period, students would get a book talk about the contenders or an excerpt read from the books. Then, students voted on each duo of books and one of them would be eliminated. After six weeks, two books remained in the competition and the final vote indicated the favorite book. The kids were more excited about reading than ever. Throughout the month and a half, teachers promoted their favorite books by decorating their doors in the spirit of the book and by having friendly competition between colleagues. Even our busy principal got involved and was, quite frankly, very competitive. As a wrap up, we had a school-wide, dress-as-your-favorite protagonist day. Circulation in the library increased by well over 1200 books. Simply amazing!"
---
Scholastic library donation made to:
G.S. Lakie Middle School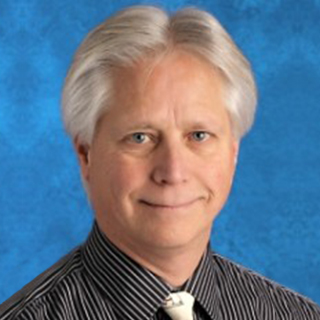 Patrick Meyer
---
As nominated by Rosa Bicanic:
"Mr. Patrick Meyer is our amazing school principal. Within our school population, we have a high number of ELL students and many diverse learners. Mr. Meyer wanted to promote literacy within our school, and he organized an entire week of literacy activities for the students. We held our first 'Literacy Week' from May 1st until the 5th. It was a huge success and the students had a great time reading and participating in our literacy activities. Each day a different activity was scheduled to incorporate literacy in some way. A read-a-thon, word dress up day, and even a visit from an award-winning author, were some of the events held in our school. Jacqueline Guest, a local author, spent the entire day presenting to our students. Her books have been flying off the shelves since her visit. A book tournament was held for the entire week in which students had to read a selection of books and vote for their favorite one. A comic book club has now been formed after one of the literacy sessions, where students can create their own graphic novels. Thanks to Mr. Meyer and the efforts of the entire staff, it was a great idea and a huge success. Our students were engaged and interested. It was wonderful to see their interest and enjoyment. Circulation in the library has increased tremendously and that is due to Mr. Meyer and our first annual 'Literacy Week.' "
---
Scholastic library donation made to:
St. Wilfrid School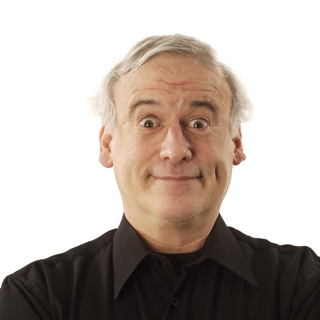 Robert Munsch
---
As nominated by Denise Anderson:
"Robert Munsch has logged countless miles over the past five decades visiting children in their schools and communities to share his stories. Many of those visits were to remote communities. I was lucky enough to accompany him to Rigolet, Labrador, and to witness the magic of Robert interacting with kids — talking not just about books and reading, but life as a kid in general. As his popularity grew, he moved to doing 'stealth' visits to schools. He tracked schools who had written him about visiting and would just show up at the school unannounced. 'You wanted me to come, I'm here!' I was at his home one time when a kid from Newfoundland knocked on his door and announced, 'I'm here!' The child had written to Robert and Robert told him to visit him if he ever got to Ontario. So the boy and his parents jumped in their truck and did a road trip to Guelph.
His connection to children is undeniable and even though he hasn't toured for many years, his books are still much loved by parents who enjoyed his stories as children and are now parents themselves, and by kids just discovering him.
Aside from his books, Robert acted for many years as Honorary Chair of ABC Life Literacy's Family Literacy Day, appeared on the Easter Seals Telethon and supplied countless of signed books for various fundraisers. And those are just some of the things we know about.
He also has for many years allowed his books to be translated into Indigenous languages without charging a royalty fee, helping communities to preserve their own languages and share them with their younger generations.
Robert is Canada's bestselling author, and he is probably one of the country's best-loved authors too!"
---
Scholastic library donation made to:
Kitigan Zibi Kikinamadinan School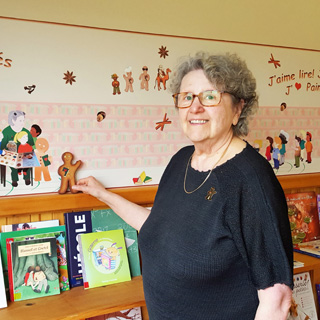 Louise Mathieu-Mills
---
As nominated by Hélène Essiambre and Louise Mathieu-Mills:
"The Fondation de la Guilde du Pain d'Épices was founded in 1999 by Dr Louise Mathieu-Mills to promote the development of Canadian and international children by offering a hands-on opportunity to experience quality education with a gingerbread cookie and a book in one package. It organizes many literary and cultural activities to help children acquire basic skills for a healthy future, such as self-esteem, healthy eating and global awareness.
Each year, the Foundation makes a substantial donation of books for children ten and under to a rural community library. For the last five years, five libraries located north of the Lanaudière region received a book collection carefully selected for its educational value. Later, the Foundation adds more books to the collection.
The program allows hundreds of children, who would otherwise not have access to books, to borrow books and take them home. Moreover, it represents a unique effort to share the joys of reading with the children of the region; finally, it emphasizes the importance and benefits of literacy by allowing children to discover reading at a young age and to maintain this interest while they grow up.
Some of the yearly activities of the Foundation include: the Gâteau-livre délectable (in the spring), the Citrouilles solidaires (in the fall) and the Gâteau géant (Christmas market) in Joliette."
---
Scholastic library donation made to:
The Fondation de La Guilde du Pain d'Épices