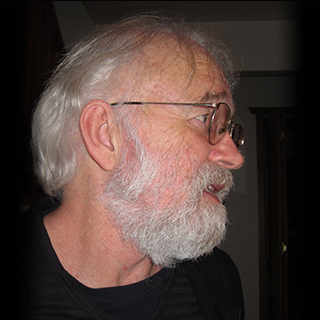 Richard Magnusson
---
As nominated by Debbie Magnusson:
"As his wife, I have witnessed Richard's sustained and undying love of children's literature since 1976. Richard has always had the ability to enchant children by reading stories, developing their reading skills and involving them in creative projects.
As a teacher, Richard instilled a love for listening and reading independently. His reading voice was dynamic and suitably scary, suspenseful or goofy as warranted, and children would flock to his chair at story time.
Richard's teaching career made a delightful turn when he was asked to take responsibility for the Fulford School library. He was an agent of change by partnering with teachers on unit studies. The school's library collection grew. He guided students to materials, order books he knew would be devoured, culled, created displays, and always modeled love of reading.
Once retired, Richard began volunteering at the local library and after two years later become a librarian at the alternative elementary school in the Gulf Islands School District. He has built and maintained the school's collection and continues to be recognized by his peers as a source of ideas, materials, titles and resources.
Richard's love for reading and literature has been passed on to hundreds of others. To me, and I believe, to many, many others, Richard is truly a Reading Champion."
---
Scholastic library donation made to:
Phoenix Elementary School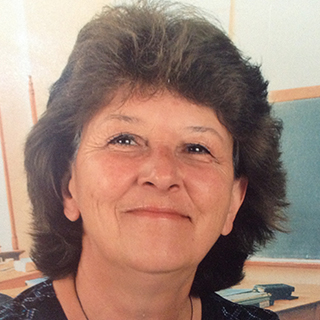 Pauline Picard
---
As nominated by Colette Baillargeon:
"Pauline was a pre-school teacher for 35 years. She has read so many stories to young people and many still remember those stories. Now retired, Pauline (Mamie Po) continues to captivate children. For the past 7 years, she has led L'heure du conte every first Tuesday of the month at the Wotton Library. She is passionate about reading and shares that enthusiasm with others. You can see it in the eyes of the children aged 5 to 7 years old who take in her every word and closely follow the twists and turns in the adventures she tells during story time. She is so appreciated that very often children meet her outside the library and we can hear them call out, "Hi Mamie Po!"
She's a grandmother to two grandsons who benefit from her immense talent as a storyteller and who never grow tired of her stories.
This is why I think that Madame Pauline Lambert Picard deserves the title of Reading Champion."
---
Scholastic library donation made to:
Wotton Municipal Library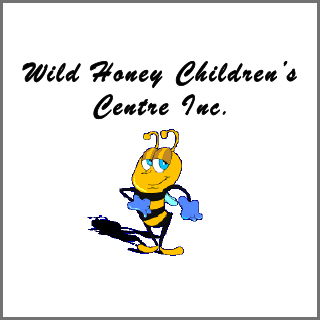 Wild Honey Children's Centre Inc.
---
As nominated by Karin Kliewer:
"Wild Honey Children's Centre is a nonprofit organization in Winnipeg's West End, a diverse neighbourhood in Winnipeg. Here inner city children, new Canadians and children with exceptionalities discover the world of reading every single day.
Staff take the time to read. They focus on the importance and benefits of literacy, but more importantly they foster a love of reading. My two-year-old comes home talking about concepts and stories that we haven't discussed or read about in our house, which is truly heartwarming!
At Wild Honey Children's Centre the book shelf is located in a very visible space and staff change up the books regularly to keep children interested and ensure access to variety.
We know that a good book is a powerful tool; it can help calm a crying child, it can spark the imagination, and it can teach language and complex emotional concepts. When parents pick up their children they notice Wild Honey staff sitting on an old (but comfy) couch, surrounded by children captivated by a storybook.
At Wild Honey staff members show leadership by creating space for reading. This is a gift to both parents and children."
---
Scholastic library donation made to:
Wild Honey Children's Centre Inc.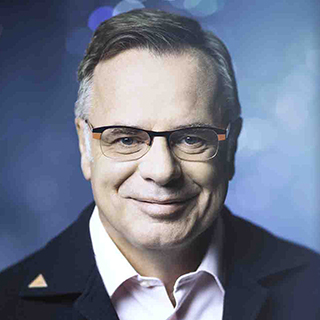 Ken Setterington
---
As nominated by Janet Murie:
"Ken Setterington is a retired librarian, a storyteller, an author, a children's-book reviewer, and an international authority on children's books. After many years as a librarian, notably the Child and Youth Advocate for Toronto Public Library from 1999 to 2010, Ken has retired but continues to be deeply involved in children's literature.
His awards include the Toronto Arts Awards, Librarian of the Year (Ontario Library Association), Champion of Canadian Children's Literature (Canadian Children's Book Centre), and Jubilee Award (University of Toronto) and he sits on the board of World Literacy Canada. Ken has won the prestigious Toronto Arts Award for Writing and Publishing.
Hi voice was long been recognizable on CBC offering book recommendations for young readers, and he has a public librarian's approach that encourages children to choose what they want to read. Ken has long been an advocate for gay & lesbian children's literature (before it became fashionable). As an author, he is interested on amplifying voices that we rarely hear.
To me, Ken is an ideal choice for a Scholastic Reading Champion: he is someone who has devoted his working career to getting books in the hands of children, and he continues to focus on this in his retirement."
---
Scholastic library donation made to:
Withrow Ave. Jr. P.S. & Quest Alternative Sr. P.S.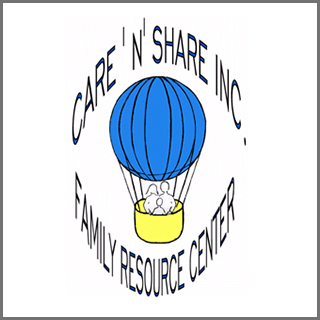 Care 'N' Share Inc. Family Resource Center
---
As nominated by Nancy Drost:
"I would like to nominate Care 'N' Share Inc. Family Resource Center, a non-profit organization that provides services to families with preschool children in six locations in central New Brunswick.
Backpack Adventures Family Reading Club is an annual program offered in the fall. Children receive a free book and get really excited about picking their own books to take home. The program aims to expose young children and their families to literacy-based activities. It is very popular with parents and children and in 2016 we had approximately 105 children from 79 families attend.
Each of the sessions starts with circle time where a book is read followed by a puppet show, games, art work, finger plays, snacks, and songs. Some comments from parents about the program include: "learned to listen, learned to glue and be crafty," "she now loves to read," "he benefited because he now has an interest in reading" and "excited to get books and read them at night."
Other programs and services offered by the Family Resource Center include drop-in for families with preschool children, parenting programs such as How To Talk So Kids Will Listen, Nobody's Perfect, Active Kids, Emergency Preparedness and Response and a 12 week Off To School program for children who will be attending Kindergarten the following year.
Our center is a very busy place with many families benefiting from the programs offered. We truly do fit the description of Reading Champions."
---
Scholastic library donation made to:
Care 'N' Share Inc. Family Resource Center