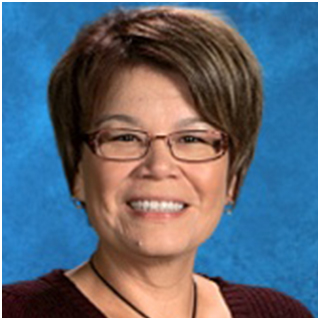 Laurie Thompson
---
As nominated by Lynzey Brodziak:
"Ms Laurie Thompson is the principal at Kikino School, on the Kikino Metis Settlement in northern Alberta, where I have taught with her for three years. and in those years. Laurie is a firm believer in making books accessible to all children. She often gives books away as prizes and reads stories to the students at lunch. She makes sure that we hold family literacy events at the school so that parents can understand the importance of a love of reading in their children's lives. She implemented a nightly reading program and makes a point to congratulate and reward students who work at their reading skills. Last year, she set a school-wide goal to increase the number of kids reading at or above grade level. We started the year with fewer than 10% of the students at that level and finished the year with around 50% meeting that goal. This is a huge accomplishment! Our students will be better prepared for the educational roads ahead because of the work that Laurie has focused on in our school. She is a great example of a leader, educator and Reading Champion."
---
Scholastic library donation made to:
Kikino Metis Settlement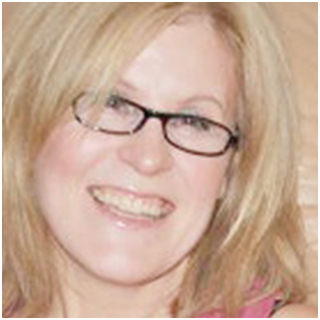 Dolores Sullivan
---
As nominated by Michelle Corneau and Wendy Banhan:
"Dolores Sullivan is far more than a typical school librarian. She goes far beyond that to instill a love of reading in the youth we serve, who are among the most vulnerable and marginalized in the entire school board, and who have had challenging experiences with schooling, often resulting in learning gaps. In this setting, Dolores displays a unique and exceptional effort in her commitment to bring the joy of reading to them. For example, Dolores recognized that many classroom resources did not match the reading level of students and worked to resolve the gap, providing individualized materials that are engaging, culturally relevant and responsive, at the appropriate reading level. Along with creating a love of reading, Dolores's work has led to a significant increase in the number of students passing the Ontario Secondary School Literacy Test.
Additionally, Dolores brings forward technology to support students' reading, with programs that have seen them gain skills equivalent to two entire grades over a few months. Of course, literacy skill acquisition leads to functional life skills. Students across our sites comment on how this program has helped them learn to love reading, but they also report feeling an overall sense of confidence and well-being as a result. They also have a greater connection to staff, because they know they are being seen as individuals and that their well-being matters just as much as their academic success."
---
Scholastic library donation made to:
Section 23 Programs: First Nations School and Aboriginal Education Centre
Stefanie Cole
---
As nominated by Shelley Macbeth:
"Reading is alive and well and living in lovely Uxbridge, Ontario, as long as Stefanie Cole is in town! In her role as teacher-librarian, Stefanie has created event after event to inspire reading. In her role as a parent, Stefanie ensures her children read, frequents the library and supports the local bookstore. In her role as a citizen of Uxbridge, Stefanie commits to the arts in every way, joining in as an active participant in every book event. One of the events she organized, the Brock Street Read-In, saw participation from every area school. Students converged on the main street of Uxbridge and engaged in silent reading. There were thousands of children sitting on the sidewalk, perching on planters, leaning against lampposts, reading! Quotes about reading were written on the sidewalk, and shopkeepers, town councillors, townsfolk, so many joined in to quietly (well, almost) read on a lovely spring day.
Stefanie also organizes MANY book fairs and author events each year and always has a hook to get kids interested. She has dressed up as characters from Harry Potter and The Hunger Games — whatever was inspiring at the time. She jumped in with both feet to ensure her students were part of the annual Forest of Reading, as well as her Battle of the Books program. Students were not just participants, but active, enthusiastic READERS. Being excited about books herself was always the jumping-off point, but it is her creative approach that motivates others. This year, Stefanie is assuming the role of vice-principal at Scott Central Public School, where she will, undoubtedly, continue to inspire readers and enthuse a new generation of Reading Champions."
---
Scholastic library donation made to:
TBD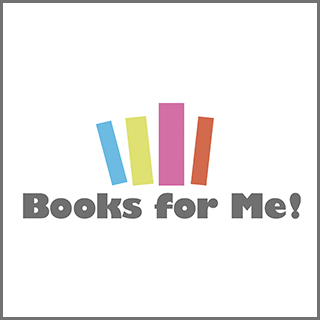 Books for Me
---
As nominated by Jo-Anne Naslund:
"I want to nominate Books for Me to be recognized as a Scholastic Reading Champion. Since 2011, this non-profit organization, with some thirty volunteers, has distributed free books to children from two to twelve years of age. Kids need books. Without them, literacy and educational opportunities decline, and for many families, buying children's books just isn't possible. The volunteers at Books for Me welcome children and caregivers at schools, StrongStart programs, neighbourhood houses, daycares and community centres, where they may choose a free book from the wide selection on display. After getting her first book, one small visitor recently exclaimed, "I get to keep the book for ever and ever!"
Books for Me also partners with the Children's Writers and Illustrators of British Columbia Society to bring author readings and workshops to some of Vancouver's most disadvantaged schools. The connections with authors not only enrich the schools' reading programs but engage children in authentic reading and writing experiences. Books for Me promotes community sharing through facilitating book drives by schools and organizations. By supporting the responsible recycling of gently used books, opportunities are provided to many families who would otherwise not have any books in their homes.
---
Scholastic library donation made to:
Books for Me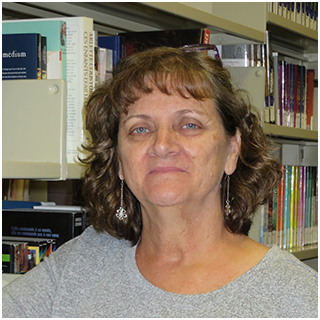 Lise Bertrand
---
As nominated by Nancy Fontaine:
"Ms. Lise Bertrand is an exceptional library technician who is very involved at l'École secondaire de l'Île. She is constantly surprising us – my teacher colleagues, students and myself – by her energy and engagement. First of all, she has made the multimedia library a very welcoming space and positive reading environment by doing a décor project with college students studying interior design. She also makes every effort to satisfy the interests and needs of the multi-ethnic students in the school. The shelves are stocked with books for all reading levels, as well as dictionaries and books in multiple languages. She is constantly on the lookout for new titles that would interest both students and teachers. She keeps the school well-informed of new book titles with intercom announcements, emails, displays, etc. In addition, she conducts extensive research to respond to student requests, ordering necessary books, and sends students personalized e-mails when certain requested books arrive to give them the opportunity to borrow them first. Among other things, she participates in literary events in multi-ethnic communities, presents books to newcomers, and shares her knowledge with teachers. She also easily adapts to new technologies, such as reading digital documents and using certain tools like WordQ for students with learning disabilities. And, she acts as a mentor for interns and student volunteers. She sets a great example for them!
Without a doubt, Ms. Bertrand goes above and beyond in her job. She is devoted to satisfying her diverse clientele and offering books that truly meet the needs of students and teachers. She is a valued colleague who works tirelessly to promote reading in thousands of ways on a daily basis. That is why the title of Reading Champion suits her perfectly."
---
Scholastic library donation made to:
École secondaire de l'île