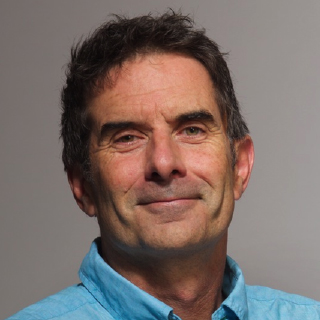 Yves Nadon
---
As nominated by Chantale Lalonde:
"Yves has been promoting the joy of reading for more than 30 years. He has dedicated his career to teaching others about the importance of reading for children, especially in the classroom. He created a popular newsletter "Des mots et des craies", for educators, he has translated books on the subject, has written influential articles about using literature in the classroom, and also worked tirelessly to put together what became THE conference in Quebec, on the subject of literacy and promoting a love of reading in children. In short, he has been a tireless literacy advocate, , conference planner, a publisher, a translator, and a writer, all while being a classroom teacher himself. To the delight of his students, he also implemented a new vision for classroom layouts, creating a "reading loft", reminding us all that giving the gift of reading, can be as simple as making the reading space more fun."
---
Scholastic library donation made to:
École Marguerite-Bourgeoys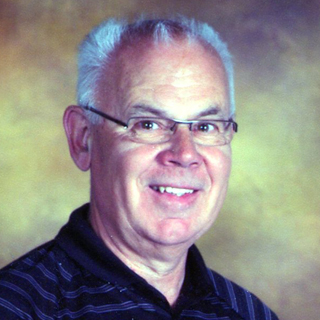 Al Jones
---
As nominated by Su Kerslake:
"Mr. Al Jones has been a volunteer with Edmonton Public Schools for more than six years since he retired from the Edmonton Police Service.  Through the course of his career, Al realized that many of the offenders he worked with had significant literacy difficulties and recognized that these literacy difficulties were impacting their economic choices, mental health and success as adults.  It was because of this passion that Al sought out a needy elementary school at which to volunteer his time. Al volunteers every morning from 9:00 until 11:30, when he can be observed working with individuals or small groups of students practicing spelling, reading and writing. But perhaps the most significant contribution Al makes to his students lives is the discussions he has with them. Through the context of literacy activities, Al encourages our students to talk about their lives, their successes and their struggles.  He helps them to see the importance of literacy and school in their current and future lives. His volunteer work has, and will continue to make positive impacts in the lives of children."
---
Scholastic library donation made to:
Thorncliffe Elementary School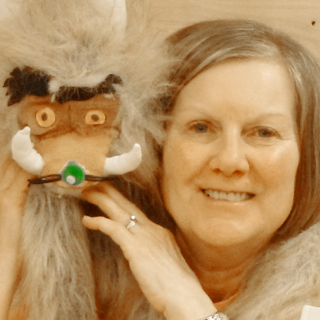 Gail Ross
---
As nominated by Katherine Loughrey:
"Gail Ross is the manager of the Upper Miramichi Public Library, which used to be located next to our Elementary School. Due to consolidation, the library moved a fair distance away. This was a great loss to our community, but didn't stop Gail from bringing books and programs to our kids.  She visits our school at least monthly throughout the school year to deliver reading programs, organize author visits, accompany interesting guests, write and perform puppet shows, plays, and bring us exciting and interesting hands-on literacy activities.  It is always a great pleasure to have her come and share her excitement for reading and text.  She also runs fabulous programs out of the library, and works with our teachers to offer an awesome Summer Reading Program that helps to ensure that many of our students are receiving continued literacy support during Summer Break. I highly recommend Gail Ross as a great Canadian Reading Champion"
---
Scholastic library donation made to:
Upper Miramichi Elementary School and Community Library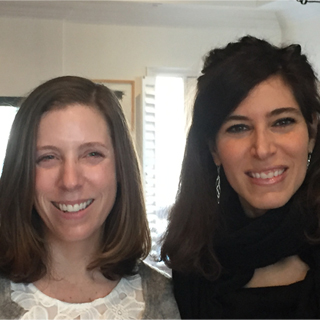 A. Hatherell and A. Rosner
---
This founder and organization received over 25 separate nominations!
"This organization has done an AMAZING job of getting books into the hands of young readers in Indigenous communities who are less fortunate. These children live in often isolated communities where social wellness and access to literature is severely limited. The Books with Wings foundation is truly changing the lives of these children and their families. Their book donations are giving children hope by educating them and providing them with thoughts of the future and the possibilities that exist outside of their suffering communities. Anna regularly provides updates of the countless letters these children send in appreciation of the donated books. The thank you letters from children are so heartfelt and touching and it's so clear that Books-for-Wings is truly changing their lives for the better.  Since 2011, Books with Wings sent almost 10,000 books to children who are geographically isolated and would otherwise have no books.  It's my hope they will be chosen for the Reading Champions so they can continue to change lives...one page at a time."
---
Scholastic library donation made to:
Books with Wings: A First Nations Literacy Project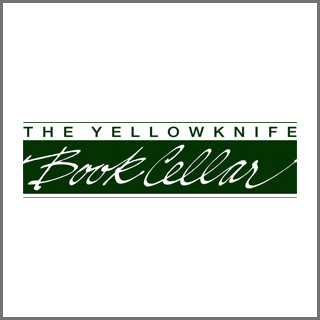 Judith Drinnan
---
As nominated by Susan Travis:
"Judith Drinnan has owned and operated Yellowknife Book Cellar since 1979, providing this community with its one and only bookstore.  She continually gives back to the community.  She has been instrumental in the developing & organizing of a literary festival called NorthWords, and works closely with educators, and librarians in the community to bring authors into the community and share the gift of reading with children at their schools. She is a force in the northern community and was instrumental in the success of a program dubbed "The Flying Bookstore", a project that took books to the communities in the North West Territories that, in some cases, were so remote they could only be reached by plane (hence the moniker!). Judith took an incredible amount of time each year in the choosing, curating and growing the selection of books to take into these communities, and the project reached 89 communities, giving away over 35,000 books! I truly believe Judith is one of Canada's foremost Reading Champi"ons."
---
Scholastic library donation made to:
NWT Literacy Council